International Review of Constitutionalism
Price: $157.00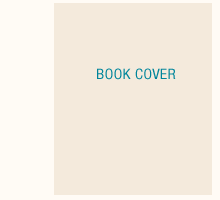 Constitutionalism is usually regarded as the limitation of government power by a "fundamental" law, or set of laws, beyond the reach of individual governments to amend. Any thorough investigation of the concept, however, quickly shows how the constitutional law, to be operative, must be rooted in a political culture in which the abuse of power will not be tolerated. The concept is as much political and cultural as it is legal. The modern term derives from the imperial Latin constitutio, meaning "establishment," or ordinance, of the emperor. Its first characteristic is the establishment of law and order, and then the control of government power within that order. The exercise of power is as much a guarantee of freedom as is its control.
Comprehensive treatments of constitutionalism as a central component of western political culture have been few in recent years. There are many recent discussions of the constitutional traditions of particular countries, as well as monographs and articles on specific aspects of constitutional theory.
The International Review of Constitutionalism brings these developments together in one semi-anual review. Among the topics covered:
* Constitutional models, concepts and practices
* Constitutional framework for democratic representation
* Constitutional rights of minorities
* Constitutional rights and the diminishing state
* The constitutional rights of non-citizens
* Democracy and corruption
* Religion and the state
* Individual and collective equality rights, including affirmative Action
* Rule of law, état de droit and Rechtsstaat.

Details
ISSN:

1569-3074
Price:

$157.00 (plus shipping, US $15.00 / World $24 per volume)